Default Chrome Fonts on macOS
Published
2020-1-21
As found at chrome://settings/fonts:
The default "standard" font is Times (not Times New Roman).
The default Serif font is Times.
The default Sans font is Helvetica.
The default Fixed font is Courier.
The default font size is 16pt.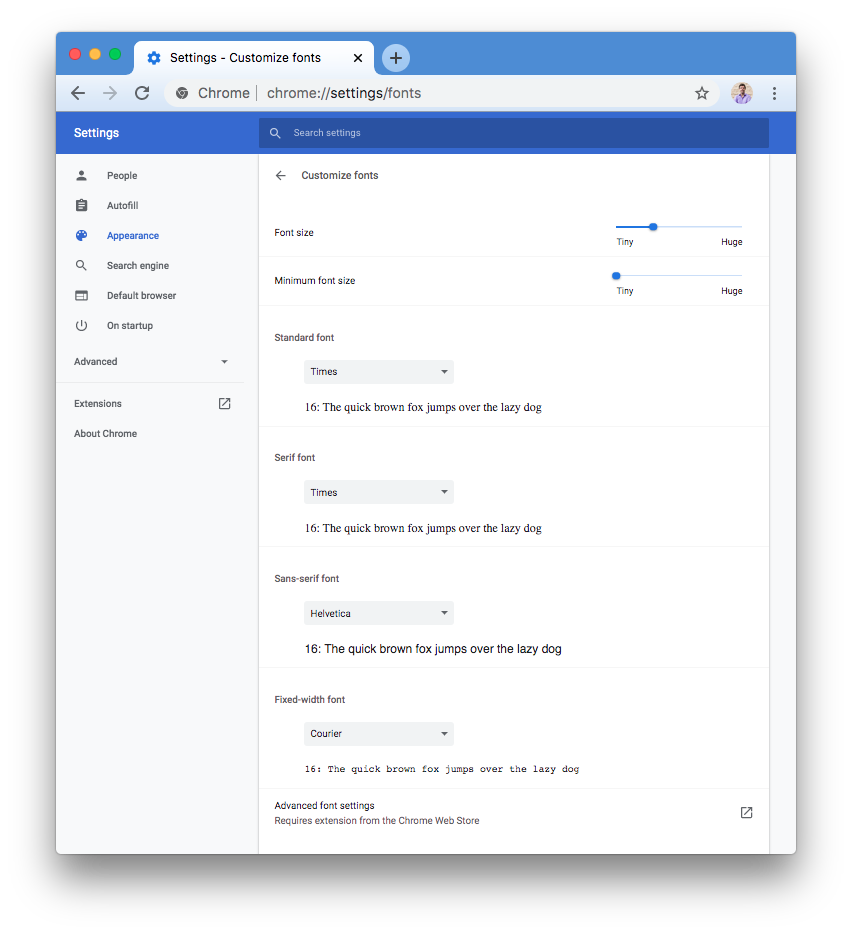 You're welcome!
By AJ ONeal
Thanks! It's really motivating to know that people like you are benefiting from what I'm doing and want more of it. :)
Did I make your day?
Buy me a coffee

(you can learn about the bigger picture I'm working towards on my patreon page )
---
---